Luxury Assisted Living, Memory Care & Skilled Nursing in Lexington, SC
at Wellmore of Lexington
Adjacent to Golden Hills Country Club and nestled amongst the trees, Wellmore of Lexington is the area's premier retirement community. Our mission is based around the belief that anyone, at any age, in any condition can improve their quality life.
Wellmore of Lexington offers a resort-like environment with accommodations that are second to none. Our abundance of luxury amenities are designed to encourage a social, healthy and active lifestyle. Our hybrid wellness and health care model is nationally-recognized, with initiatives based on extending and improving the lives of older adults. A move to Wellmore means access to a full slate of Care Services, which include Assisted Living, Memory Care, Skilled Nursing and Short-Term Rehab.
We encourage you to take a look through our website and learn more about the Wellmore lifestyle. To get in touch, give us a call or schedule an appointment online!
All-Inclusive Monthly Pricing
We believe that you shouldn't have to worry about various "levels of care" or "points" charges, which are popular at many communities. Under this type of pricing model, your rate could increase at any moment, without any notice, just because you receive more care. Wellmore charges one all-inclusive monthly fee for Assisted Living and Memory Care, which includes all of your care, no matter how much you need. That's because we want billing to be the least of your worries.
At our community, you pay one rate for all your care while in Assisted Living and Memory Care.
Clubhouse Features
Fine Dining
Activity Room
Living Room
Study
Café/ Bar
Salon and Spa
On-site Rehab Services
Wellness Center
Our 3-time Assisted Living Federation of America Best of the Best Award-winning wellness program.
A heated indoor therapy pool featuring ramp enabling easy entry.
Stationary exercise equipment and weight room.
Classroom/aerobic space.
View Floor Plans
Gallery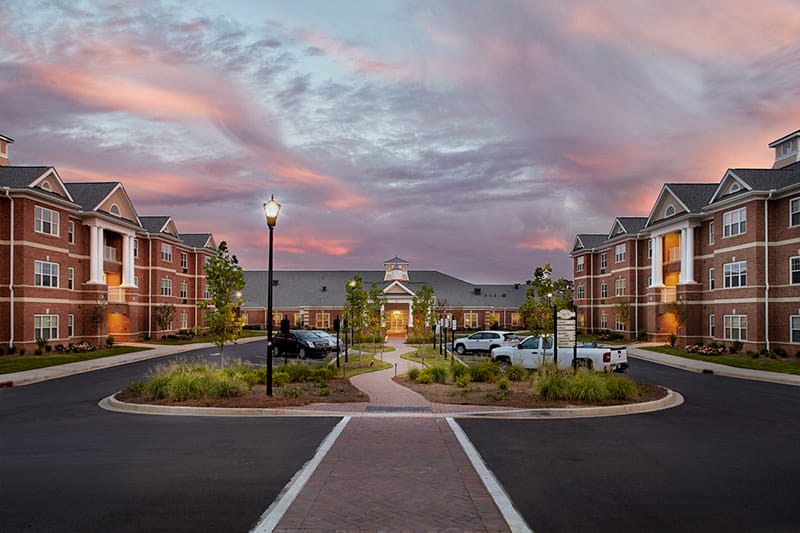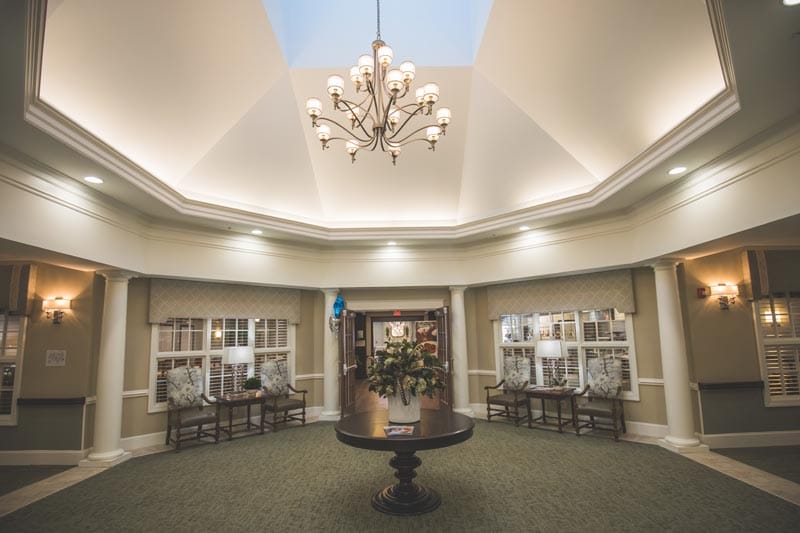 View Photo Gallery
Care Services
For those who have decided to live life to the fullest, to overcome little obstacles in the pursuit of independence, Wellmore of Lexington offers Independent Living +. With light support, including medication management, Members at Wellmore have the freedom, and partner in choosing to do with their days, what they want, when they want, and how they want.
Members of Assisted Living enjoy luxurious accommodations and a lifestyle that is largely independent. At Wellmore of Lexington, our Assisted Living care is person-centered—meaning each and every Member gets an individualized care plan tailored to their needs and goals.
Wellmore provides dedicated and personalized treatment for Members with Alzheimer's and dementia. Our Memory Care program offers a vibrant community lifestyle, regular activities to stimulate the mind and a luxurious and easily-maneuverable environment. Our Memory Care initiatives are geared toward promoting a sense of dignity and purpose for our Members.
For seniors who need regular treatments or around the clock medical care in a community environment, our Skilled Nursing program is an ideal option. We are not your average nursing home; we provide members with personalized care in a luxury environment. Our staff of registered nurses is on call 24 hours a day so that you and your loved one can live worry-free.
Take advantage of Wellmore's nationally recognized Short-Term Rehab program through our partnership with Broad River Rehab Services. Our program offers extraordinary outcomes in physical therapy, occupational therapy and speech therapy. We focus on you, your outcomes, and your goals so you or your loved ones can return home stronger than ever.
Wellmore of Lexington is a 5-star rated community. Enjoy the peace of mind that you or your loved one is truly cared for, in a certified top-rated community, dedicated to their support and care.
Location
Wellmore of Lexington is located at 200 Wellmore Drive, Lexington, SC 29072.
Open in Google Maps
Directions from Columbia, SC:
From Columbia, navigate to US-76 W/I-126 W and continue until you reach exit 107A. Take exit 107A and then merge onto I-20 W toward Augusta. After continuing down I-20 W for about three miles, take exit 61 for US-378 W toward Lexington and then merge onto onto US-378/Sunset Blvd. Continue forward on Sunset Blvd for 4 miles and then turn left onto Wellmore Dr, where you will arrive at Wellmore of Lexington.