Wellmore Living
If you've done much research on assisted living communities, you'll note that a lot of our competitors boast about their wellness and dining programs. But if you tour a typical community, it can be surprising to learn that what is marketed as a wellness or dining program is really just bingo and a dining room.
At Wellmore, we offer a lifestyle (not a program) that is designed to help our residents maintain important relationships with friends and family as they age. We figure that if their life is enhanced by the choice to move to Wellmore, they will be happier and you will enjoy visiting them often. Nothing is more important to our residents' health and happiness than staying in regular, positive contact with their closest friends and family.
Dining
Wellmore is the best private restaurant in the greater area and our residents have standing reservations every night. So other than an emphasis on variety, superior quality and excitement, what makes Wellmore dining unique?
Gourmet dining and handcrafted cocktails provided to guests with no mark-up. We keep the prices low so you will visit often.
A restaurant approach to food, no cafeteria in sight
Culinary-school graduates preparing food daily – from our Executive Chef to all our cooks
Bartenders, a fully stocked bar and wine list
A Bistro, wood fired pizza oven, open concept kitchens
Table-side entertainment – our chefs love to show off
For a sneak peek into what makes dining at Wellmore so special, schedule a tour today.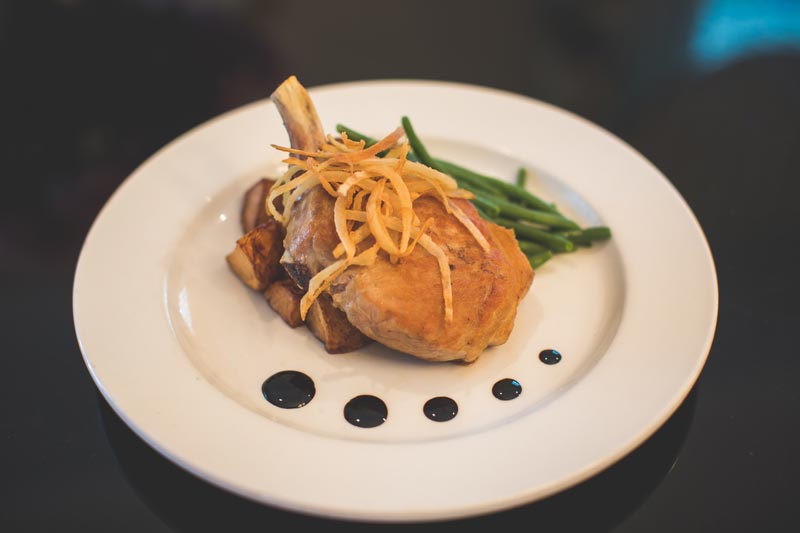 View Dining Menus
Wellness
Aging is inevitable – your approach to aging makes all the difference. At Wellmore, we believe anyone at any age in any condition can improve the quality of their life. It's a distinct way of looking at the world – a radical idea that as our physical bodies get older, our outlook can stay young. Here are a few of the features that make us unique.
Indoor heated, saline pool
$3 million private wellness center
On-site luxurious salon and spa – tailoring treatments to our residents' age, diet, and stress-specific health and beauty needs
A curated social lifestyle that encourages families to visit often
The best way to appreciate the Wellmore lifestyle is to experience it firsthand, by scheduling a tour.