Luxury Assisted Living, Memory Care, Skilled Nursing and Rehab
Redefining Healthcare and Aging through Wellness
Researching Assisted Living, Memory Care or Skilled Nursing services can lead you down a confusing path of marketing phrases and menus of amenities. Wellmore offers all of these services under one roof, which means that even if your care needs change, you won't have to go through a move ever again. A move to Wellmore is a plan for both now and the future.
While we have all the bells and whistles found in traditional retirement communities, our approach is distinctly different. At Wellmore, we don't warehouse people – we celebrate them!
Speak With an Advisor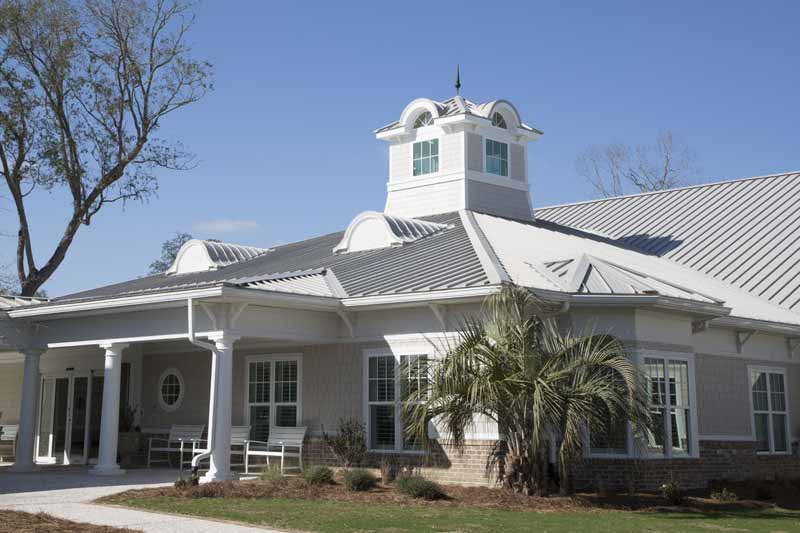 View Full Galleries: Charleston, Lexington, Tega Cay
Our Three South Carolina Locations
Wellmore of Daniel Island provides Charleston, SC and the surrounding areas with outstanding Assisted Living, Memory Care, Skilled Nursing and Short-Term Rehab in an upscale, vibrant community that focuses on independence and happiness.
Wellmore of Lexington services Columbia, South Carolina and surrounding areas with industry-best Independent Living, Assisted Living, Memory Care, Skilled Nursing and Short-Term Rehab, all in one place. Wellmore of Lexington exudes southern hospitality and charm from the moment you arrive at the community.
Wellmore of Tega Cay offers Charlotte, Fort Mill, Rock Hill and surrounding areas with premier Assisted Living, Memory Care, Skilled Nursing and Short-Term Rehab services in an elegant and warm setting. Conveniently located minutes from Charlotte, North Carolina, Wellmore of Tega Cay is the Queen City's top choice for senior living community.
Care Services
Our three South Carolina communities offer the following industry-best Care Services:
Assisted Living offers spacious, independent apartments that include person-centered assistance in day-to-day tasks. Members of assisted living have a wide range of needs, and we provide care plans that adapt to each individual and their goals.
Memory Care offers specialized support for Members with Alzheimer's and dementia. At our community, every caregiver is a Certified Dementia Practitioner. We focus on helping our Members live a high quality of life and meet them where they're at both physically and mentally.
Skilled Nursing offers nurturing care to Members who need around-the-clock medical attention. Our team of top-tier medical professionals have only one purpose: to maximize the health and well-being of our Members.
Short-Term Rehab is offered to both Members of our community as well as outside guests. Through our partnership with Broad River Rehab Services, we provide extraordinary outcomes in physical therapy, occupational therapy and speech therapy.