Luxury Skilled Nursing Facilities
Nursing homes get a bad rap, and for good reason. Most of us have visited a loved one in a community and have unpleasant memories associated with that experience. At Wellmore, we hear all the time, "I can't believe this is a nursing home." And they're right—our community doesn't look, smell, taste or feel like any nursing home you've ever visited.
Skilled Nursing Care at Wellmore
The Skilled Nursing care offered by Wellmore is comprehensive, progressive, and designed to make your loved one's stay enjoyable. We've combined elegant decor and superior service in a spa-like setting to promote recovery. Additionally, there's a full range of on-site clinical options in our Health Care Center, which is staffed by a Registered Nurse 24 hours a day, 7 days a week. Wellmore offers our residents in Charleston, Lexington and Tega Cay, SC the absolute best in a Skilled Nursing facility.
Gallery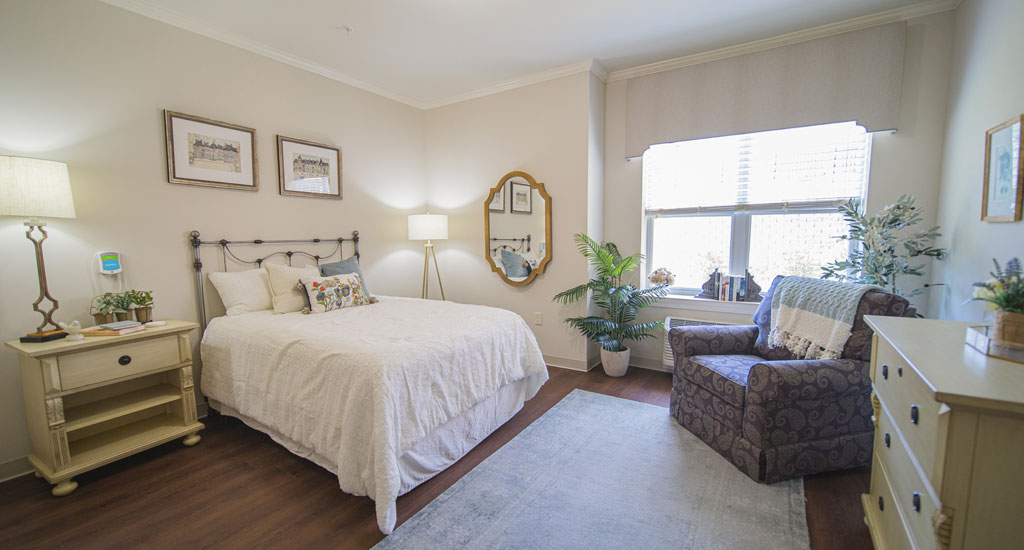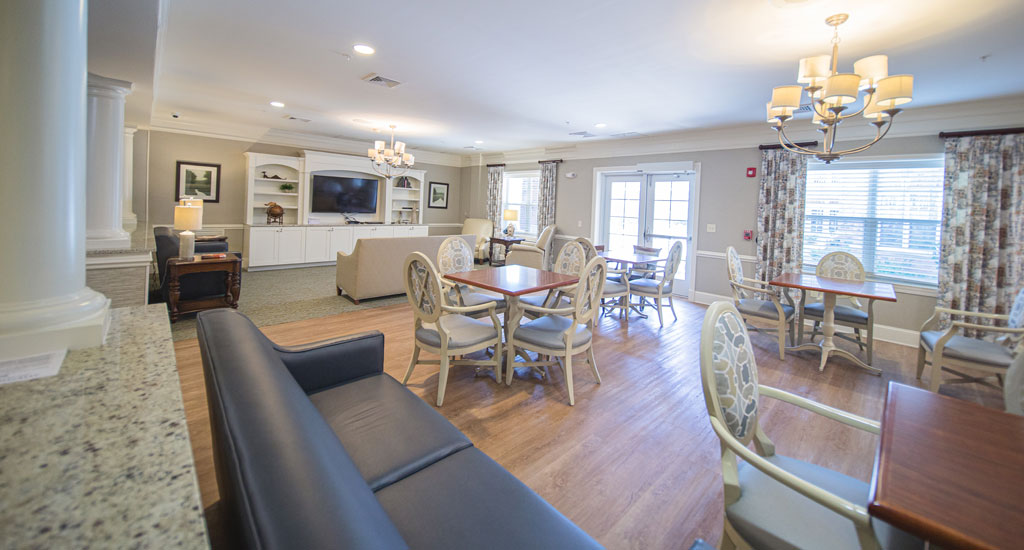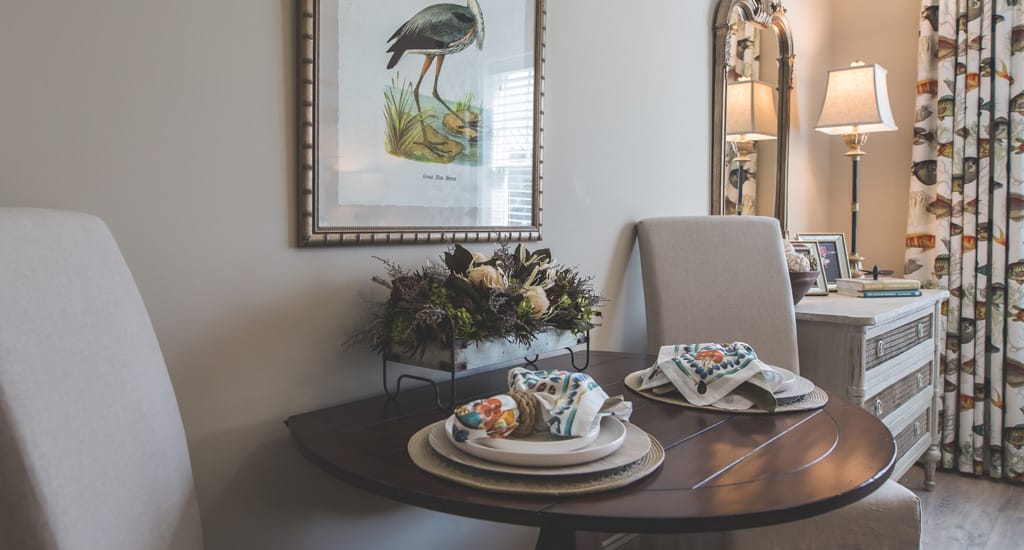 View Full Galleries: Charleston, Lexington, Tega Cay
Skilled Nursing Services and Amenities
Staying at one of our Skilled Nursing facilities means access to all of the following amenities:
Furnished, private accommodations with flat-screen television and tiled, private bathrooms
Daily oversight by a registered nurse and on-call Medical Director
24/7 care
24-hour emergency call system
Housekeeping, laundry and linen service
Restaurant-style meals daily prepared in an open-concept kitchen
On-site luxurious salon and spa – tailoring treatments to our residents' age, diet, and stress-specific health and beauty needs
Specialized social activities to meet each resident's needs
Spacious activity and therapy areas including a landscaped courtyard
Rehab services to include physical, occupational and speech therapy with heated indoor therapy pool
$3 million private wellness center
Online scheduling app for visits
Candidates for Skilled Nursing Care
Our Skilled Nursing facilities are ideal for seniors who need around-the-clock medical care. Our team of Registered Nurses provides 24 hour monitoring of patients in order to respond to any medical issues that arise. Families take comfort knowing we can provide rapid emergency response if their loved one ever needs transportation to the hospital.
If you or your loved one could use assistance in daily activities but not around-the-clock care, Assisted Living may be a more suitable option. Not sure which option makes the most sense? Give us a call to speak with one of our lifestyle advisors. You can also schedule a tour at one of our communities to see what luxury senior living at Wellmore is all about!
Three South Carolina Locations
Wellmore has three communities in South Carolina, located in Charleston, Lexington and Tega Cay. While each community is unique and has its own individual charm, they all offer the same level of high-quality, person-centered skilled nursing care.
At Wellmore of Daniel Island, we offer Skilled Nursing facilities within our high-end retirement community, which includes a caring and attentive staff of registered nurses. Serving Charleston, SC and the surrounding metropolitan area.
At Wellmore of Lexington, Skilled Nursing units are offered within our luxurious Continuum of Care Retirement Community. We provide caring and patient-centered nursing care to Lexington, Colombia and the surrounding areas.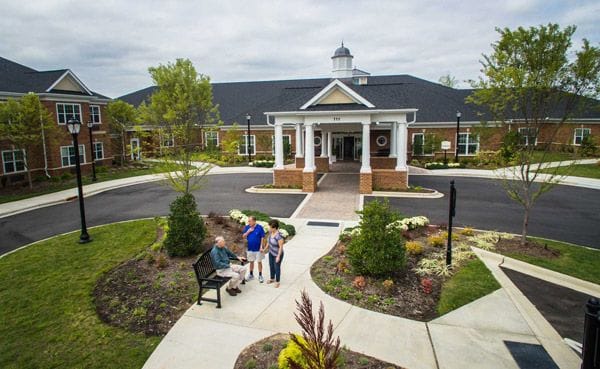 At Wellmore of Tega Cay, we offer patient-centered Skilled Nursing care within our luxurious retirement community. Tega Cay is located in the Charlotte, NC metropolitan area, and our residents come from all over the nearby cities and towns for the best in Skilled Nursing.
Skilled Nursing Pricing
No hidden fees; No surprise charges.
At Wellmore, what you see is what you pay. No nickel and diming. We've heard about too many communities who charge based on a points system for each service used, or who apply unexpected fees for changes in levels of care. Wellmore is dedicated to hassle-free pricing because we want our residents to focus on their care and not have to factor surprise costs into their budgets. That's part of the Weller Difference.
Contact Us