Wellmore offers the most aggressive, most competitive Short-Term Rehab services in the area. The focus is on you – your outcomes, your goals and returning you home stronger than you were before. Each Wellmore community is located in close proximity to local hospitals and orthopedic surgeon offices.
We partner with Genesis Rehab Services, a nationally recognized leader in therapy outcomes. The Wellmore therapy team consistently achieves outcomes that are better than the national average. If you are scheduling an elective surgery such as a hip or knee replacement, schedule a tour today to reserve your private suite and begin your pre-surgery planning.
Through our partnership with Genesis Rehab Services, we are able to provide premier physical, occupational, speech and respiratory therapy for older adults. Our on-site Short-Term Rehab delivers remarkable outcomes and experiences.
Pricing for Rehab services is highly variable based on your insurance plan and Medicare benefits. Please schedule a tour today to determine what services may or may not be covered with your plan.
Short-Term Rehab Services for Seniors
Physical Therapy
Physical therapy restores function for individuals who have experienced neuromuscular or skeletal dysfunction. Individualized therapeutic treatment may include:
Training in mobility, gait stability, posture and positioning
Exercise programs to increase muscle function, coordination and endurance
Joint and soft tissue mobilization to increase range-of-motion
Wound care
Pain management
Occupational Therapy
Occupational therapy assists individuals with adapting to their social and physical environment. Therapists enhance patient functionality through:
Education and training in areas such as dressing, bathing, eating and grooming
Activities for memory, orientation and cognitive integration
Adaptive techniques or equipment to overcome physical disabilities
Strengthening and coordination exercises
Exercises to reduce the effects of arthritis or other conditions to maintain normal joint movement
Speech-Language Therapy
Speech-language pathologists address communication and swallowing dysfunction. Treatment plans are designed for individual needs, such as:
Recovery of speech, language and memory skills
Verbal and non-verbal communication, including programs for the hearing impaired
Oral muscle strength and functioning required for speaking and swallowing
Appropriate diet recommendations
Exceptional Rehab Outcomes
Wellmore offers the most aggressive, most competitive Short-Term Rehab Services in the area. The focus is on you – your outcomes, your goals and returning you home stronger than you were before.
Improve Walking – Ability, quality & tolerance
Improve balance
Decrease fall risk
Improve functional mobility & safety
Pain relief
Skin integrity/Edema
Increase communication skills
Improve reading, writing, listening, speaking and comprehension
Address deficits in memory
Improve ability to follow directions
Improve quality of speech
Address breath support
Three South Carolina Locations
Wellmore offers industry-leading Short-Term Rehab services at each of our three South Carolina locations—Charleston, Lexington and Tega Cay, SC.
At Wellmore of Daniel Island, seniors come from all over the greater Charleston area for our high-end Rehab. Short-Term Rehab services are offered at our luxurious Charleston retirement community, which also provides Assisted Living, Memory Care and Skilled Nursing.
At Wellmore of Lexington, our high-end Rehab services are offered both as a standalone service and as part of our continuing care retirement community, which includes Independent Living, Assisted Living, Memory Care and Skilled Nursing. Seniors come to our community from Lexington, Columbia and the surrounding areas.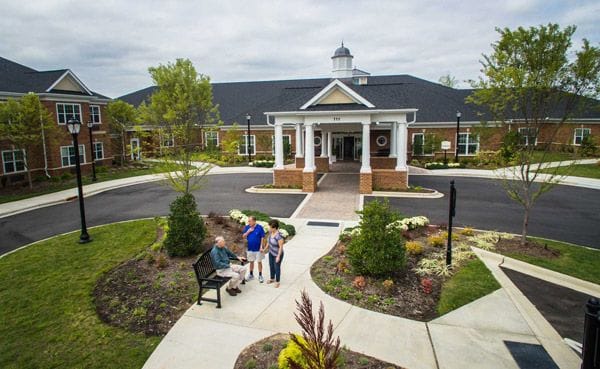 At Wellmore of Tega Cay, we offer premier Rehab at our luxurious Charlotte-area retirement community. Seniors come to us from all over the greater Charlotte area for the exceptional Short-Term Rehab outcomes we provide.
Rehab Pricing
No hidden fees; No surprise charges.
At Wellmore, we do not nickel and dime. There are too many communities out there that catch their members off guard by charging fees for individual amenities used or a "points" system. That's not how we do things at Wellmore. Hassle-free pricing is part of the "Weller Difference" that defines our communities.
Contact Us