Luxury Senior Care Community Serving Mount Pleasant, SC
Wellmore of Daniel Island offers a luxury senior living experience and unmatched, person-centered care. Located just minutes from Mt. Pleasant, our senior care community is designed to help our Members live Longer, Healthier, Happier lives.
Care Services
Wellmore of Daniel Island offers the following senior care services:
Gallery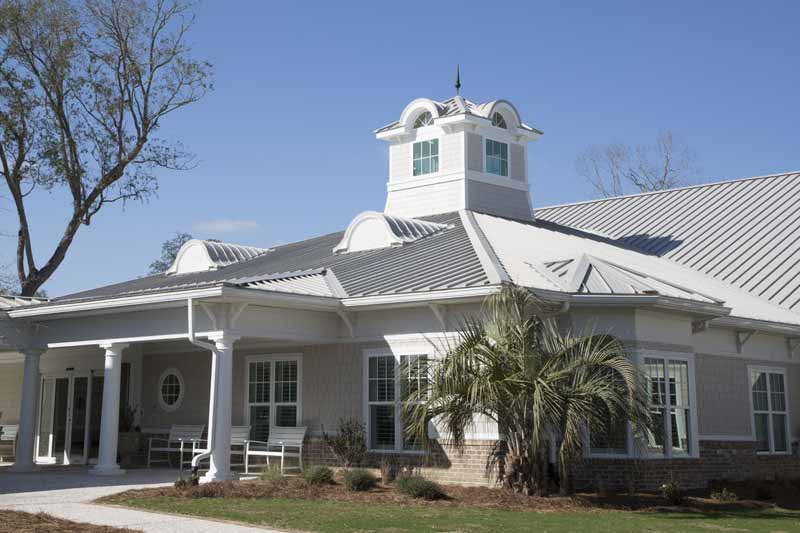 Why Do People Come to Wellmore from Mt. Pleasant?
Wellmore of Daniel Island is home to several Members from Mt. Pleasant and the surrounding areas. Whether they're looking for Assisted Living, Memory Care, Skilled Nursing or Short-Term Rehab, Mt. Pleasant residents choose our community for a variety of reasons.
Proximity
Wellmore welcomes residents from across the United States, but the majority of our Members come from the local region. That's because people usually search for assisted living and senior care communities close to their own home. Members who chose a community nearby appreciate the proximity because it means they're still close to friends and family. This a big part of what makes Wellmore so attractive to Mt. Pleasant residents—we are located just minutes away across the Wando River.
Luxury
Part of what makes Wellmore distinct is the level of luxury we provide. We believe that in that in their older years, Members deserve an unmatched living experience with the best life has to offer. Our community is built to make this happen. Whether it be restaurant-style fine dining, an endless list of amenities, or beautiful living accommodations, everything about Wellmore is designed with luxury in mind.
Quality Care
Wellmore offers personalized care plans focused on the individual and their goals. Members see the same caregivers each day and night, which gives them a level of consistency they can rely on. The high quality of care we provide allows Members to focus on the important things—spending time with friends and family and enjoying all our community has to offer.
Community Engagement
Wellmore takes great pride in the social lifestyle at our community. Our Members feel consistently engaged by our calendar of events and activities, and there is never a shortage of things to do. From happy hours to leisure games to group outings, there is something for everyone.
Wellness
Wellness is a big part of our community's philosophy, since it helps drive both Member well-being and engagement in care. Our multimillion-dollar wellness center and pool provide the setting for a wide array of daily group fitness classes. Members can also participate in their own workout program or even meet with our Wellness Director to develop a customized wellness plan.
Our Location – Minutes from Mt. Pleasant
Wellmore of Daniel Island is located at 580 Robert Daniel Dr, Charleston, SC 29492.
Open in Google Maps
Directions from Mount Pleasant, SC:
From Mount Pleasant, navigate onto I-526 W. From I-526 W, take exit 24 and then turn left onto Island Park Dr toward the traffic circle. Take the 2nd exit on the traffic circle to stay on Island Park Dr and continue forward. When you reach the next traffic circle, take the 3rd exit onto Robert Daniel Dr and continue forward until you reach Wellmore of Daniel Island.